Discover our high performing sortation solution based on diverter modules . Why choose between top performance, high quality and fast ROI ?
In this webinar our experts addressed the new trends in the third party logistics industry and the challenges they face with their intralogistic system.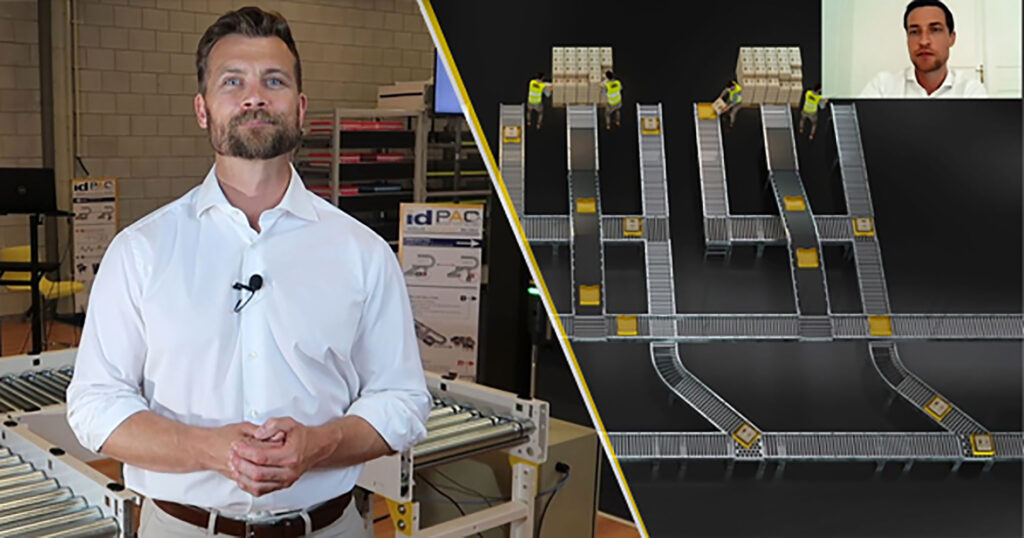 With an unprecedented fast shift to online retail and a skyrocketing e-commerce industry, the past 18 months have offered more business opportunities to 3PL that they could have ever dream of. But answering this overwhelming demand has meant beeing able to adapt, to absorb the steep increase in volumes, types of products and to specific requests, all the while maintaining top quality when it comes to managing clients stocks and fulfilling orders as fast as possible.
What might be the biggest challenge when mixing fast growing e-commerce clients with ambitious 3PL providers, is the short range of business visibility. Beeing able to accomodate new clients, to follow their growth, to offer a solution that ensures the best fullfilment service, all the while keeping reasonable prices is a real challenge in terms of planning of intralogistics infrastructure.
Intralogistic infrastructures must be designed to be flexible, capable of handling a variety of products and of course allow flawless processes.
Sortation is a major part of all the processes involved in the stock management and the order fullfilment, be it from the reception of the product, assorting, storage, picking and packing or at shipping.
Building on its advanced 24Vdc technologies, Itoh Denki has develloped a range of conveyor components and diverter modules that can be used to create flexible, high performing, space saving and cost efficient sortation lines. The MDR based components ensure high reliability and ease of installation and adaptation of the layouts. Correctly combined into a hybrid system, the FRAT NX and MABS diverter modules will be able to smoothly and flawlessly handle most products and deliver high throughputs.
To bring even more flexibility and readiness to sortation lines, we developped the idPAC conveyor and control system. Which allow even quicker and easier installations, modifications and control of the lines.
You can watch the replay of Itoh Denki Live, and learn more about our solutions by following this link -> Watch the replay <-
And don't hesitate to shoot us a message if you want to get more information.