It soon comes around – just a few days now until we return to Logimat, the leading international trade show for the logistics and warehousing sectors.
Buyers and specifiers from leading customers worldwide will gather in Stuttgart from April 25-27 April for the event to discover the latest innovations from suppliers.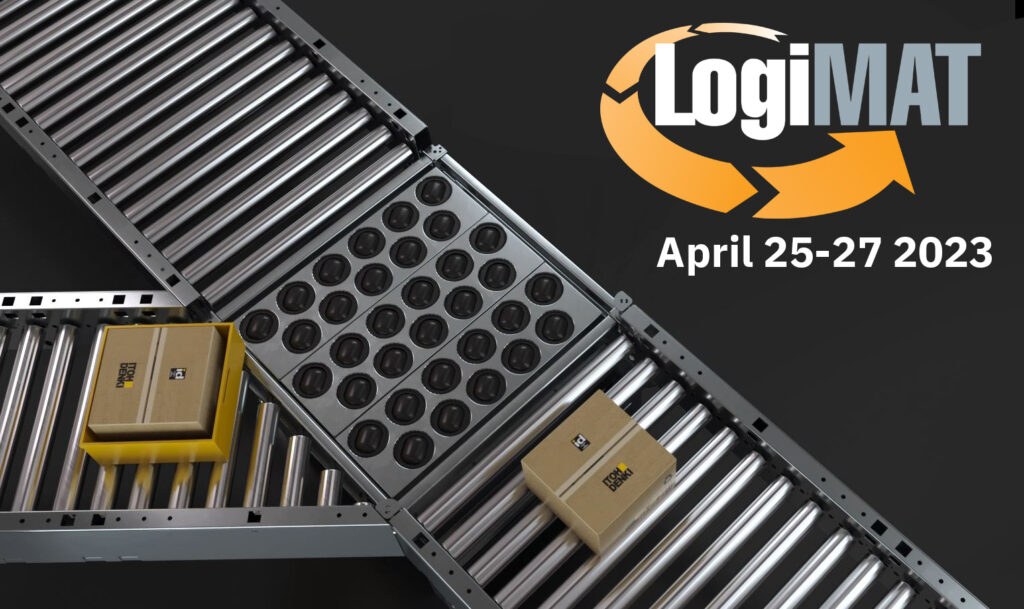 Optimising sortation with modular 24Vdc diverters
On the Itoh Denki stand (no. 1K25), we'll be showcasing two technologies ideally suited to optimising throughputs on busy automated sortation lines – without compromising quality or safety
Our high-capacity Multi-Angle Ball Sorter (MABS) technology uses patented rotating ball transfer technology, to enable products to be diverted to exits at any angle on both the left and the right.
Available in five sizes, it has the versatility to be integrated into into any type of conveyor system – and is rapid too, with up to 4,300 units of up to 30kg able to processed every hour.
Each module can be quickly reconfigured to adapt to changing needs – and system designers can combine up to eight units where larger transfer zones are needed.
It's also powered by 24V DC technology rather than pneumatics, making installation and maintenance safer and easier.
The MABS unit will be on view alongside our F-RAT NX compact 90° diverter and sorter module.
Again, 24V DC powered and available in multiple sizes, F-RAT NX can transfer at 90° on either side without raising the product – making for smoother transfers and simpler designs.
When paired with ZPA (zero pressure accumulation) conveyors, MABS and F-RAT NX deliver amazingly precise product positioning and transfer.
Also on show will be the idPAC (Itoh Denki Point and Click) flexible conveyor platform.
This system marries energy-efficient, high-quality hardware with a bespoke software package, enabling customers to bring together conveyor lines, modify sections rapidly and easily, and then monitor their performance. Live tracking of an F-RAT set-up in a figure of eight will be available to view.
A new diverter module for heavy loads
Finally, we'll be showcasing a prototype for a new diverter and sorter module, to be known as M-RAT. This system will be able to handle individual loads of up to 250kg – and we have developed it to meet burgeoning demand for systems able to process heavier loads.
As always, we as a company continue to invest in delivering solutions which offer the ultimate in flexibility, reliability, safety, ease of maintenance and overall performance.
If you are at Logimat, make sure you come along and meet us – and see for yourself what Itoh Denki can do for you!
You can send us a request for an appointment during the show through this form.