Press-release : NOVEL HIGH-CAPACITY MULTI-DIRECTIONAL DIVERTER TO MAKE UK SHOW DEBUT AT IMHX 2022
A novel high-capacity multi-directional diverter, which delivers unrivalled speed, compactness and flexibility across a broad spectrum of warehousing, e-commerce and intralogistics applications, will make its UK debut at this year's IMHX show (National Exhibition Centre, Birmingham, 6-8 September 2022).
Itoh Denki (stand 5C50) will showcase its Multi-Angle Ball Sorter (MABS) which features patented rotating ball transfer technology, enabling it to divert to exits at 30°, 45° or 90° angles on both the left and right.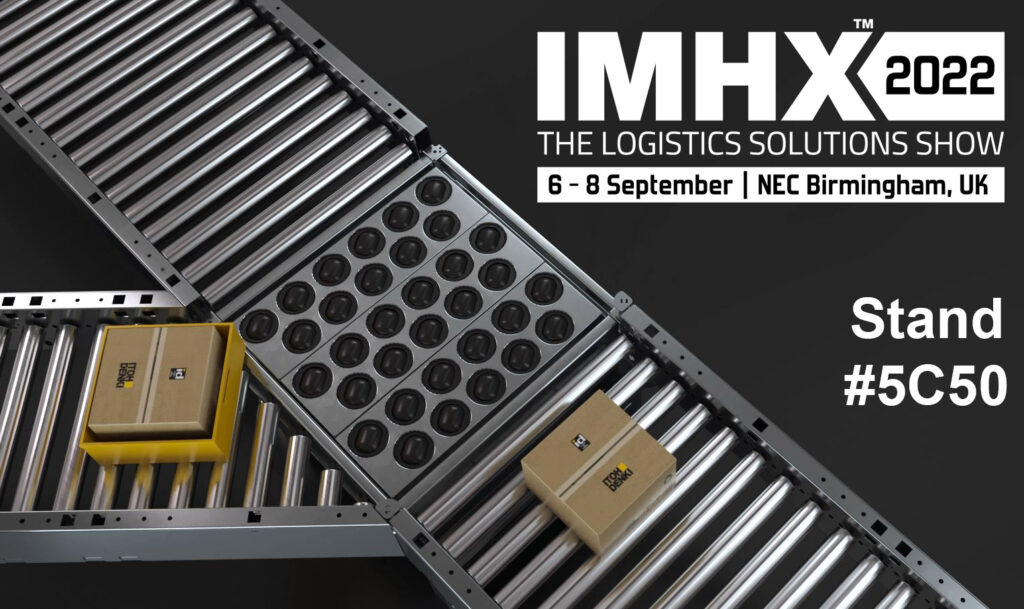 Capable of throughputs of up to 4,300 units per hour, MABS can be integrated into any type of conveyor system.
Using no pneumatics and exclusively powered by proven 24V DC technology, MABS can handle loads of up to 30kg of a wide range of shapes and sizes. It comes in five sizes and is readily reconfigurable to allow customers to change their set-ups to meet evolving requirements. Up to eight units can be combined to create larger transfer zones as needed.
MABS will be demonstrated on the stand in combination with Itoh Denki's acclaimed F-RAT NX compact 90° diverter and sorter module, which is again powered solely by 24V DC. F-RAT NX is the only diverter of its type to transfer products at 90° on either side of the conveyor line without lifting the product between the entry and the exit, enabling smoother transfers and simpler conveyor design.
When paired with ZPA (zero pressure accumulation) conveyors, MABS and F-RAT NX ensure accurate product positioning and smooth transfer, making them an ideal solution for any integrator or customer seeking to achieve optimised throughputs without compromising quality or safety on busy automated sortation lines. F-RAT NX is also available in multiple sizes, to meet specific application requirements.
Colin Crowley of Itoh Denki explained: "Our modular approach to sortation line design has been developed in recognition of the need for customers to be able to reconfigure and expand their lines to meet future requirements.
"This versatility is particularly important for 3PLs managing logistics for e-commerce companies, who may have to quickly respond to changing volumes and requirements.
"Our modular technologies simplify product integration and maximise availability by drastically cutting maintenance requirements, optimising productivity and efficiency. This in turn ensures rapid return on investment.
"With Itoh Denki diverter-centric systems, sortation is no longer need to be a bottleneck- and we invite integrators and customers to come to our stand and see our technologies in action."
Itoh Denki is a pioneer and leader in motorised roller-based conveyor and sorting solutions for automated intralogistics. 
Register here for the IMHX tradeshow.
2022/08/8 – Luke Bull, Corelli Communications luke@corellicomms.com