When it comes to conveying, every application is different.
The length of conveying areas; the presence of bends, inclines and declines; the type, weight, size and shape of products being handled: these are just a few of the factors which system designers must consider when seeking to specify an optimal solution.
In many instances, specifiers opt for belt conveyors. This is typically the case where challenges exist around grip, especially when inclines or declines need to be incorporated into the system; and for moving smaller, unusually shaped or softer or more fragile products of varying shapes or sizes.
It is for these reasons that belt conveyors are very commonly seen in facilities operated by postal services or fulfilling orders for e-commerce businesses.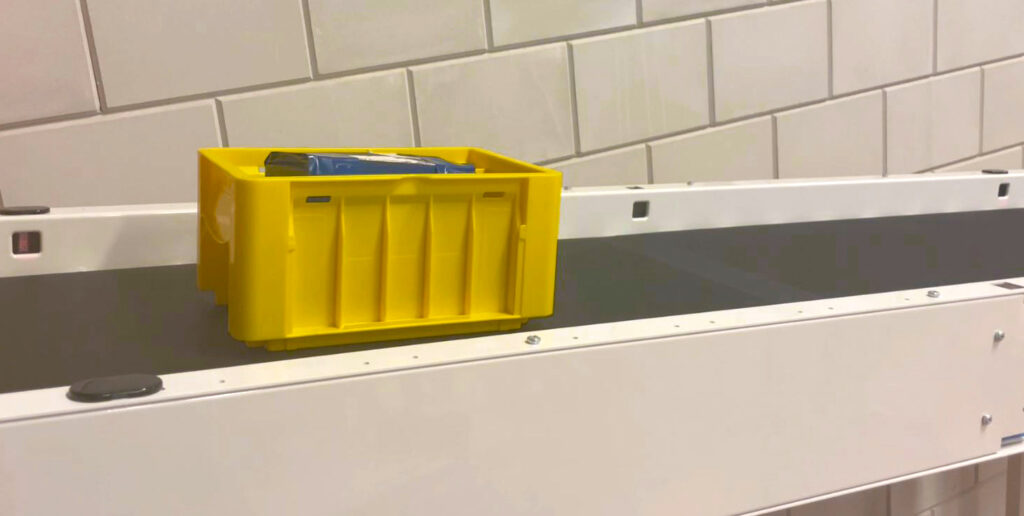 When designing a belt conveyor system, specifiers can typically select between AC external drive conveyors and DC motorised drive rollers (MDRs) conveyors. MDRs driven belt conveyors are often designed by running the belt on a bed of rollers, to creates what is known as a 'belt on roller' or 'belt over roller' (BOR) conveyor.
The final choice may be governed by numerous factors but MDRs are seeing increased specification for these applications for a number of reasons.
Firstly, the use of modular MDR technologies has the effect of breaking down the conveying line into shorter, independently controlled sections. This enables greater control of the overall flow of products through the line.
The modular nature of MDR-based systems and simplicity of the conveyor design also makes for far easier maintenance. When needed, individual sections can be quickly and easily serviced, tasks such as rollers or belt replacement can be undertaken by an in-house technician with no need to wait for external support to arrive, meaning minimal interruption to operations.
Breaking down the conveyor into shorter 24VDC powered sections and running the belts on rollers allow for a lower belt tension and reduced friction, resulting in far greater energy efficiency when compared to traditional 400V external drive belt conveyors.
Dividing the conveyor in sections also implies that torque at any particular point of the line is lower, lowering the potential risk of injury to operators working on and along the system.
Perhaps the greatest benefit offered by MDRs for people working all day around conveyors surrounds noise reduction, with this attribute increasingly becoming a factor in specification decisions made by larger companies seeking to offer a quieter working environment for their colleagues.
Itoh Denki's PM605KT roller is particularly well suited to BOR applications, thanks to its strong resistance to high tensions and its unrivalled power for a 24VDC motor, which allows it to handle loads of up to 1000kg.
It is also available with an optional mechanical brake, which automatically blocks the roller and belt section in case of a power outage or emergency stop. This prevents loads being conveyed from running loose and crashing, especially on inclines, declines or suspended conveyor sections and thus ensures a safer installation.

Depending on the application, other MDR solutions may also be suitable – for further information visit : https://www.itoh-denki.com/products/motorized-rollers/.
---